Who wouldn't like to turn their bathroom into a Spa? We spoke about this a while ago, and now we'll go back to it, with 5 ideas to make it all possible.
Today, the bathroom is seen as a place of wellness, beauty, and personal care, a room to be customised in furnishing and in style. There are many ways to create the atmosphere of a real wellness centre.
Large tubs, music, soft colours, suffused lighting, essences and candles… that's all you need to have the right atmosphere for perfect relaxation at the end of the day.
Here are 5 suggestions for turning your bathroom into a Spa.
1. Exploit the natural properties of wood
Wood is synonymous with warmth and wellness, and therefore is the first choice when creating a Spa.
It can be used for floors or walls, and also for the furniture to be placed in your bathroom, giving preference to neutral or light shades to avoid weighing down the room. We suggest White Ash, Soft Pine, White Oak, Light Tranchè, and Smokey Black.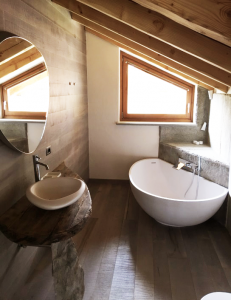 2. Use colour therapy
Everyone knows that colours affect our mood, and colour therapy can be used in many ways in the bathroom. Very often, LEDs and lamps are installed, designed specifically for the bathroom. Many of them are waterproof and can be inserted right in the tub.
These special lights let you create a unique atmosphere and give the feeling of being in a real wellness centre. We recommend green lamps for the shower because this green revitalises and refreshes, while the best lights for the tub are in shades of blue or red.
3. Large tubs, minimal showers
To make your bathroom a real Spa, it's important to insert the right units.
In large environments, we recommend a large tub with a soft and rounded shape, whereas if you opt for a shower the best solution is minimal and walk-in, with the absence of doors creating a unique atmosphere.
The walk-in shower can also be decorated with ad hoc plants that express continuity with the rest of the space.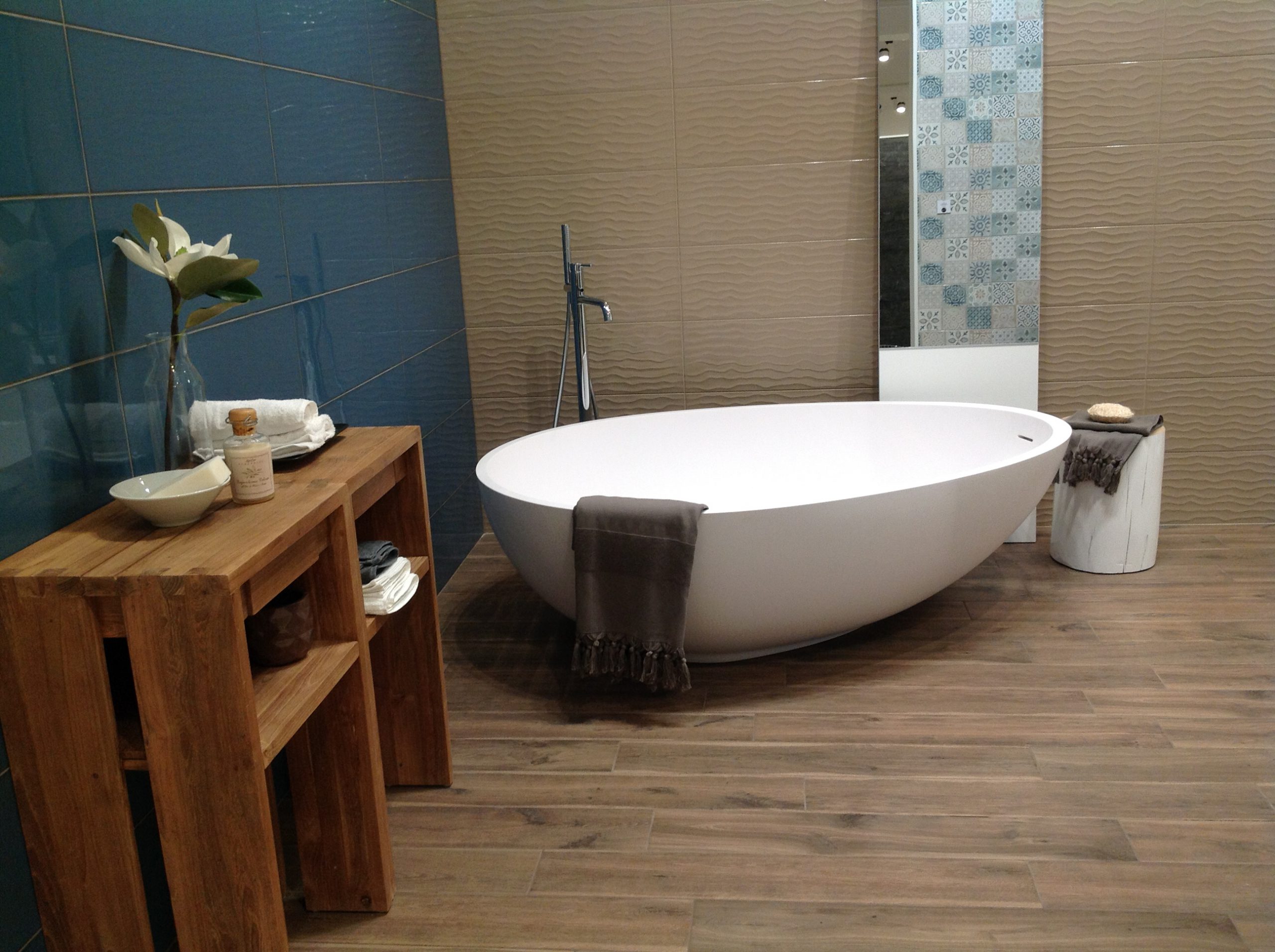 4. Relax with essences
One of the best features of a Spa is the fragrance that surrounds you when you walk in.
To create the same effect at home, you have to choose the right aromas and essential oils, ones that you like and that are not too strong (which would soon lose their appeal).
Rose and lavender are calming and relaxing, and are also very suitable for anti-age treatments, while aromas such as orange and bergamot are perfect for stimulating the mind and energising the body.
5. Soft lights
Lighting is the last element needed for a wellness effect. The light shouldn't be too strong or direct, and it's best to use lamps with adjustable light levels, for a soft, suffused effect at all times.
As an alternative, you can use normal or perfumed candles, which give that final touch of intimacy and make the atmosphere unique!