Areas for children must be designed accurately, not just to protect their safety, but also to create a space able to stimulate their imagination and make them feel comfortable.
Children really love the bathroom, provided that it is made to suit their size. Here they can play with water, the element that most suits them. So baths and washbasins become ideal places for naval battles and the toilet turns into a seat ideal for listening to stories told by their parents.
Designed for children: functional, ergonomic, safe and, above all, creative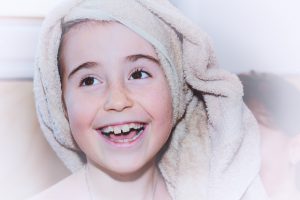 The bathroom is the ideal place for children to maximise their ability to imagine parallel and magic worlds. In order to make this happen, however, the design must encourage even those who are not interested in daily routines like teeth cleaning or having a shower.
An space with guaranteed safety – Often bathroom fixtures are too high and consequently hard for children to reach. Also accessories often feature protruding edges on which children can get hurt. To avoid accidents at home and create a safe and, at the same time, pleasurable area, here are some solutions.
To avoid a slippery floor, anti-slip mats are recommended.
Among the ideal accessories for a child-friendly bathroom are: colourful potties,  comfortable and small stairs to help children to reach fixtures: Edge protectors in eye-catching shapes, socket covers, door blocks and finger-guards complete the kit for a safe space where children can enjoy themselves while avoiding possible dangers.
Further design fixtures are not needed to give this space a playful touch. Accurate choices, pleasant and creative shapes are enough to ensure a safe but, at the same time, pleasurable area.
Colours – To create a soft pleasant atmosphere, the most suitable tones for very young children are the intense warm shades of red, orange, pink and yellow , or for older children more sober tones, such as pastel colours like green and light blue. Another decorating option is using a neutral backdrop with brilliant pearl shades contrasting with a  surrounding bright coloured design.
Those who do not want to alter the traditional bathroom design as their children grow can adopt the cheaper alternative of attaching stickers and adhesives to the wall. Easy to apply, and available in a varied range of colours and illustrations, they can easily adorn interior walls, tiles, mirrors and fixtures.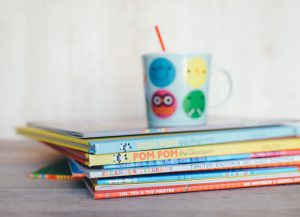 Think like a child – Another important thing is establishing a main theme taking inspiration to create and furnish an area suitable for children. A cartoon, a comic strip, a sport, an animal. Anything can be used to create a bathroom with a story to tell.
Safety and organisation – We know that children are usually messy, so we should create a space to avoid as much chaos as possible: a space where there is a place for everything. It is important that shelves, hooks and baskets are suitable to keep children's essentials close at hand. We can opt for baskets in different colours or shapes according to their function: it may even help children train their mind.
Innovative technology – In recent years, different leading-edge technological devices have been developed to provide a more enjoyable experience in the bathroom, especially in areas designated for children's use.
Among the most important are:
Intelligent thermostats, designed for maintaining a constant water temperature and providing superior shower comfort;
Thermostatic mixers designed for bath tubs and showers to maintain a standard water temperature;
Single lever mixer taps for the washbasin, designed for better safety thanks to temperature limiters, which allow the user to pre-set the desired maximum temperature.
Give free play to fantasy, use your own childhood spirit for inspiration, and consider the needs and preferences of the little ones. After all, this space is their kingdom.