This year's Salone del Mobile once again revealed the hottest interior design trends and there is no doubt about it: 70s style furnishing is a must-have.
Bold shades and wild geometric details were certainly the key features at Milan Design Week 2019, proving that 70s style is ready to burst into every room in the home, from the kitchen to the bedroom, living room and bathroom.
How do you bring it into the bathroom? Follow our advice on keeping up with the latest interior design trends.
70s style furnishing for the bathroom
If you want to give your bathroom a 70s style make-over, there are three key elements that you can't do without. Let's check them out together.
1. Bold colours
Among the trends that emerged from Milan Design Week, you couldn't help but notice the constant presence of all the bold shades that typified the Seventies vibe. Choosing the amazing Avio or Zafferano finishes in the Lume Collection makes it simple to furnish your bathroom in line with the latest interior design trends.
You can also opt for a Grafite Rovere Nero matched with a Soft-Mat Cemento and choose an olive green shade for the walls, as seen in Composition 12 in the photo below.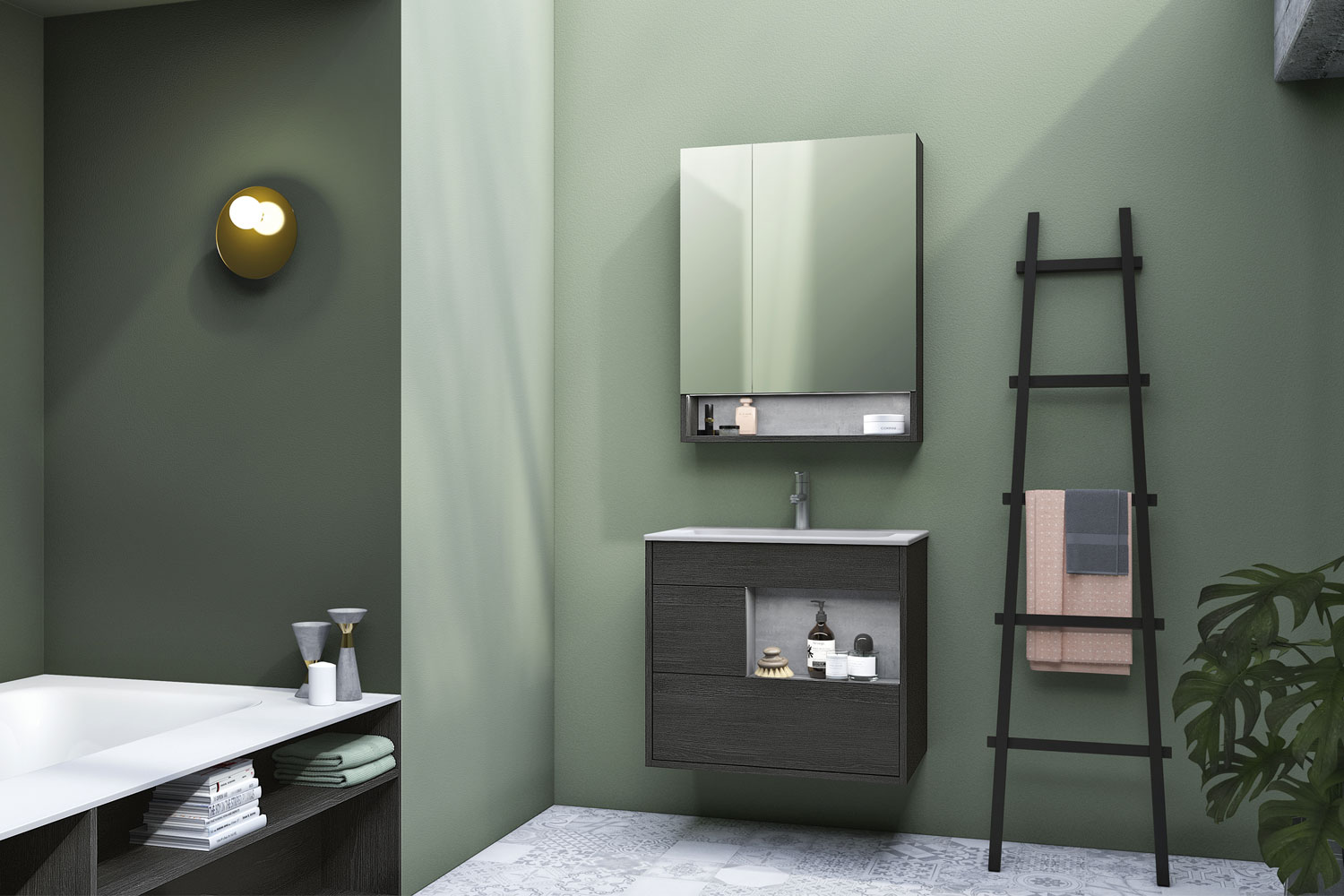 2. Geometric patterns
Another distinctive feature of this type of design is the presence of geometric patterns, which you can add to the various interior design elements as you please. Be careful not to overdo it though! Bringing in too many different patterns means you risk creating excessive confusion.
Our advice is to use a single texture of this type, for just one section of the bathroom. For example, Composition 13 of the Lume Collection is set in a bathroom with geometric detail in the floor tiles. The floor and wall colours offset the Zafferano and Frassino Moro unit finishes beautifully.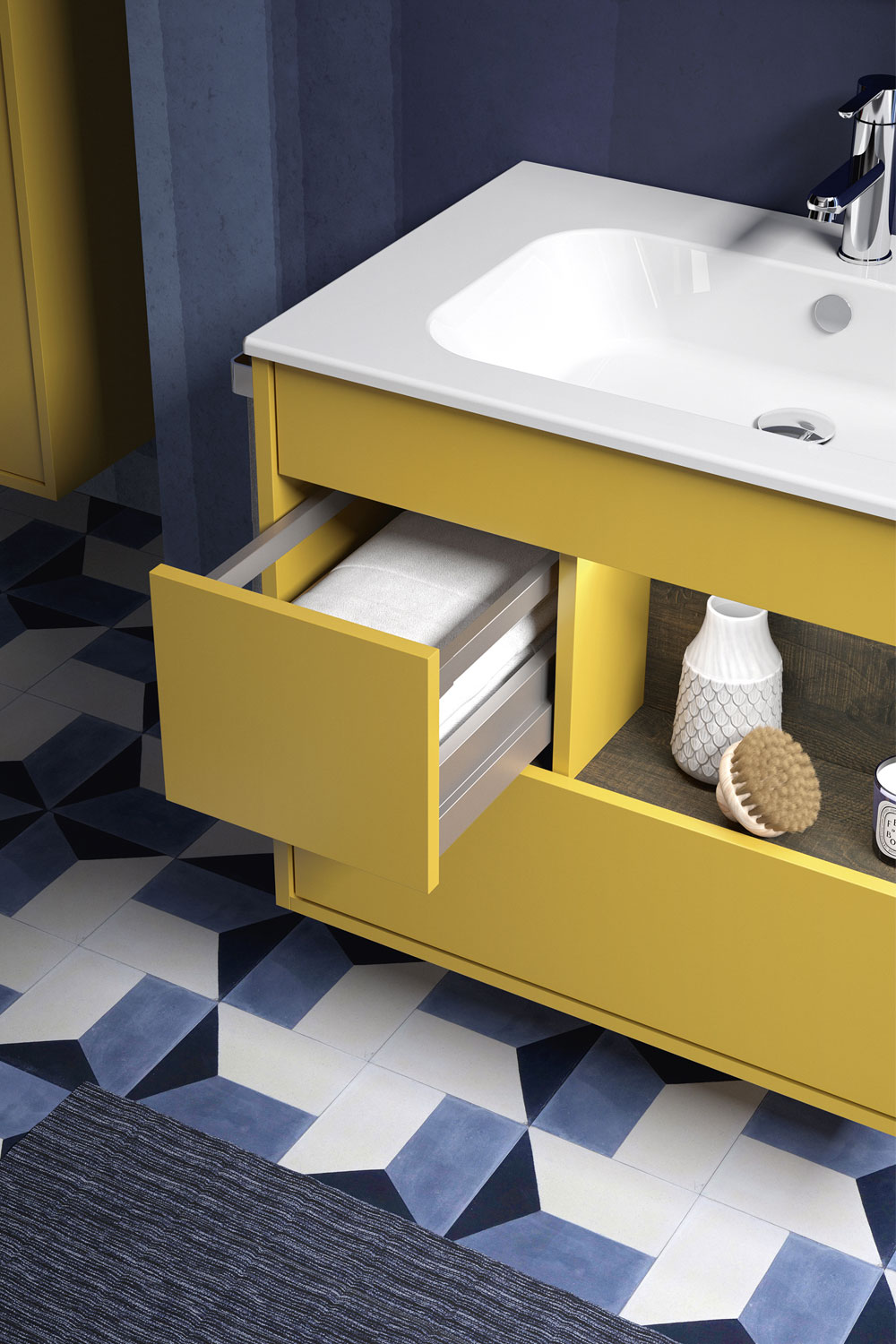 3. Themed accent accessories
Lastly, unleash your creativity when it comes to choosing your accent accessories, according to the spaces you can use. If you have a large bathroom, a vintage armchair, like the one on the cover, paired with Composition 11 in the Lume Collection, will certainly look stunning.
Even in a compact bathroom you can still add a few small objects for that 70s era feel. The open shelf in Lume bathroom units with integrated lighting is perfect for highlighting them!