Integrated in the frame, with backlighting, or from an external lamp. When it comes to light for the bathroom mirror, the possibilities are almost endless and the effects are just as varied. So how do you make the right choice?
Follow our advice to help you make the right choice!
In the magazine, we have already explained why bathroom lighting is an issue that should not be underestimated. This topic becomes particularly important when it comes to choosing the light that will illuminate one of the most important elements of the bathroom: the mirror.
There are those who prefer it direct and those who prefer it softer. Let's take a look at the differences between backlit mirrors, which have a light integrated into the frame, and simple mirrors, which have lamps fitted externally.
3 types of bathroom mirror light
1. Backlit mirrors
If you are crazy about delicate atmospheres and a soft light, a backlit mirror is the best choice for your bathroom. The larger the outer frame, the more impressive the result.
In this case, don't underestimate the colour of the wall on which the mirror will rest, which will change tone as soon as you "click" to turn on the light!
Remember also that with this type of lighting you will need an extra support for those moments when you need to take a closer look at your skin.
2. Mirror lamps
Choosing an outdoor lamp will give you more direct light and increase your visibility to better control even the smallest imperfections and prepare you for evening outings in a flawless way.
The amount of light will vary depending on the type of lamp you choose. To be prepared for any eventuality you might decide to use a simple, minimalist lamp to provide directional lighting from above, combined with a smaller magnet-lamp that you can move around as needed.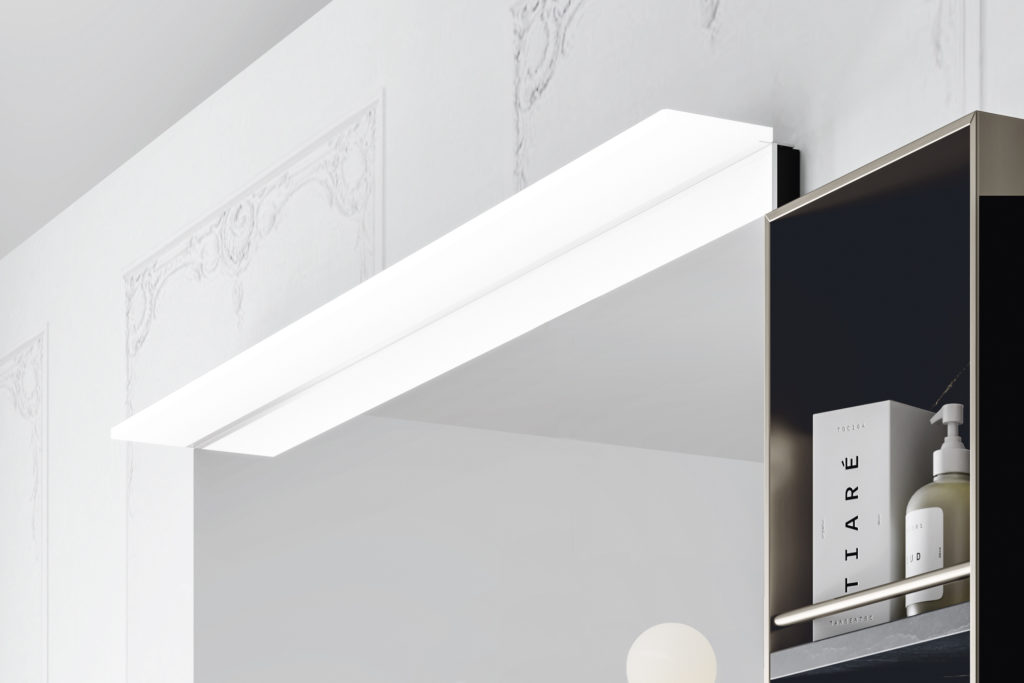 3. Mirrors with an integrated lighted frame
Finally, the solution that everyone agrees on: the mirror with a light integrated into the frame. The generic effect will create an aura similar to that of backlit mirrors, while providing more direct light.
For the ultimate in comfort, you can choose digital adjustment (such as the Eclisse mirror proposed in Composition 01 of the Kami Collection by Mastella), which will allow you to have the perfect light in your bathroom at all times.
Do you now have a clearer idea of the types of light you can choose for your bathroom mirror?
If you still have any doubts, contact us and we will help you find the perfect solution!