The Salone Del Mobile in Milan, the most eagerly awaited event of the year from which all the furnishing trends of 2022 emerge, has just ended. There's no shortage of news in the bathroom either.
Let's find out together what are the trends of 2022 regarding the bathroom.
1. Tiles
One of the first things people think about when they have to do a bathroom, whether new or in need of renovation, is the material for the floor and walls. Among the trends of 2022 are tiles that meet the need for quick and easy cleaning. Without forgetting the elegance and beauty that a bathroom needs. Light colours, which can be combined with marble or stone, are certainly very popular for furniture.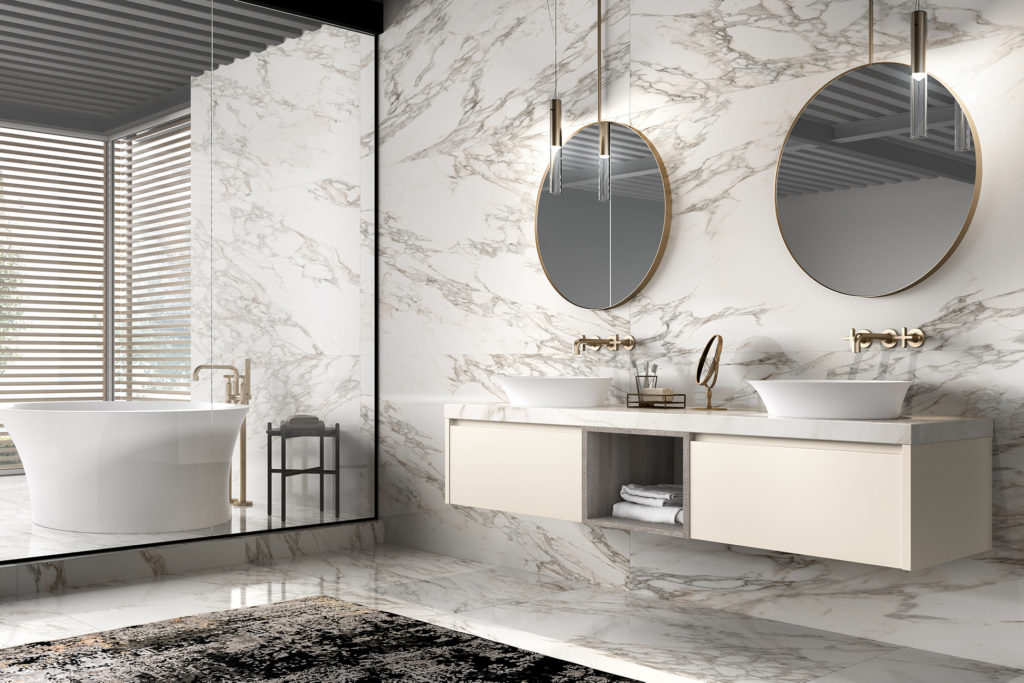 2. The colors of the 2022 bathroom
As already mentioned, the colors for the 2022 bathroom are light and oriental. You can of course indulge in them without any problem, but always bear in mind that the key word this year is nature. Hence, all those shades linked to the earth, from brown to green, particularly suitable for those who live in the city and need a serene space in which to re-establish contact with nature and with themselves. All the nuances included in these shades are perfect to make the bathroom not only extremely elegant, but also to make it a real oasis of peace.
3. The shower
The shower is an excellent and elegant solution if you have limited space in the bathroom. Among the trends of 2022 are floor-level showers, which are well suited to contemporary tastes and add a chic tone to the space. They are certainly suitable for large rooms, but they also look great in smaller rooms. Also very popular is the walk-in shower, structured with one or more panes of glass, which can be made to measure, and can be the ideal solution for any type of bathroom, from the largest to the smallest.
Follow us on our social channels to stay up to date on all the trends of 2022 and the Mastella news coming out in 2022.