Have you often heard people talking about HPL, but you're not really sure what it is? Let's shed some light on the composition of this material and discover together why it is a great choice of bathroom surface.
The ideal bathroom surface
HPL, or High Pressure Laminate, consists of several layers of paper impregnated with resin sandwiched together with a combined action of heat and high pressure. It is a very stable, resistant, textured, impermeable and hygienic surface.
Such qualities make this material particularly suitable as a bathroom surface. It is resistant to knocks, scratches and splashes, and maintains its beauty over time. In fact, HPL was originally created for use in a console washbasin.
In time, seeing how well this material performed in terms of technical qualities and style, because of the infinite possibility of finishes, it began to be used for the entire bathroom unit.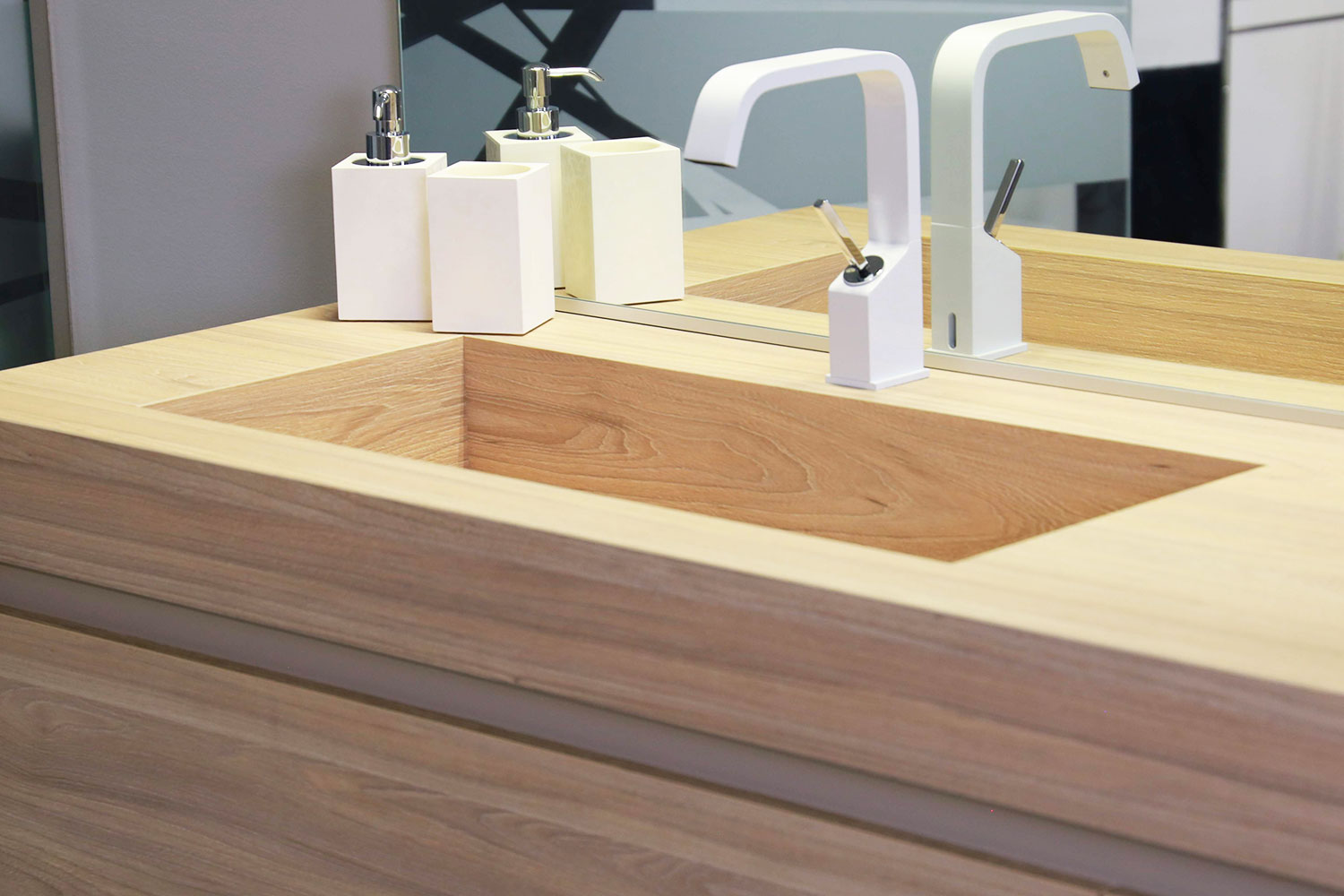 Given the success of this interesting material, the HPL console with integrated washbasin went into the Mastella catalogues. This design means the finish flows into the whole washbasin rather than ending at the counter top: it is the top of the range in style and technical properties!
The Mastella bathroom furniture collections are now available in a vast range of finishes, ranging from wood effect, including vintage style, to stone, cement-look and even marble-veined effects: contact us to discover them all!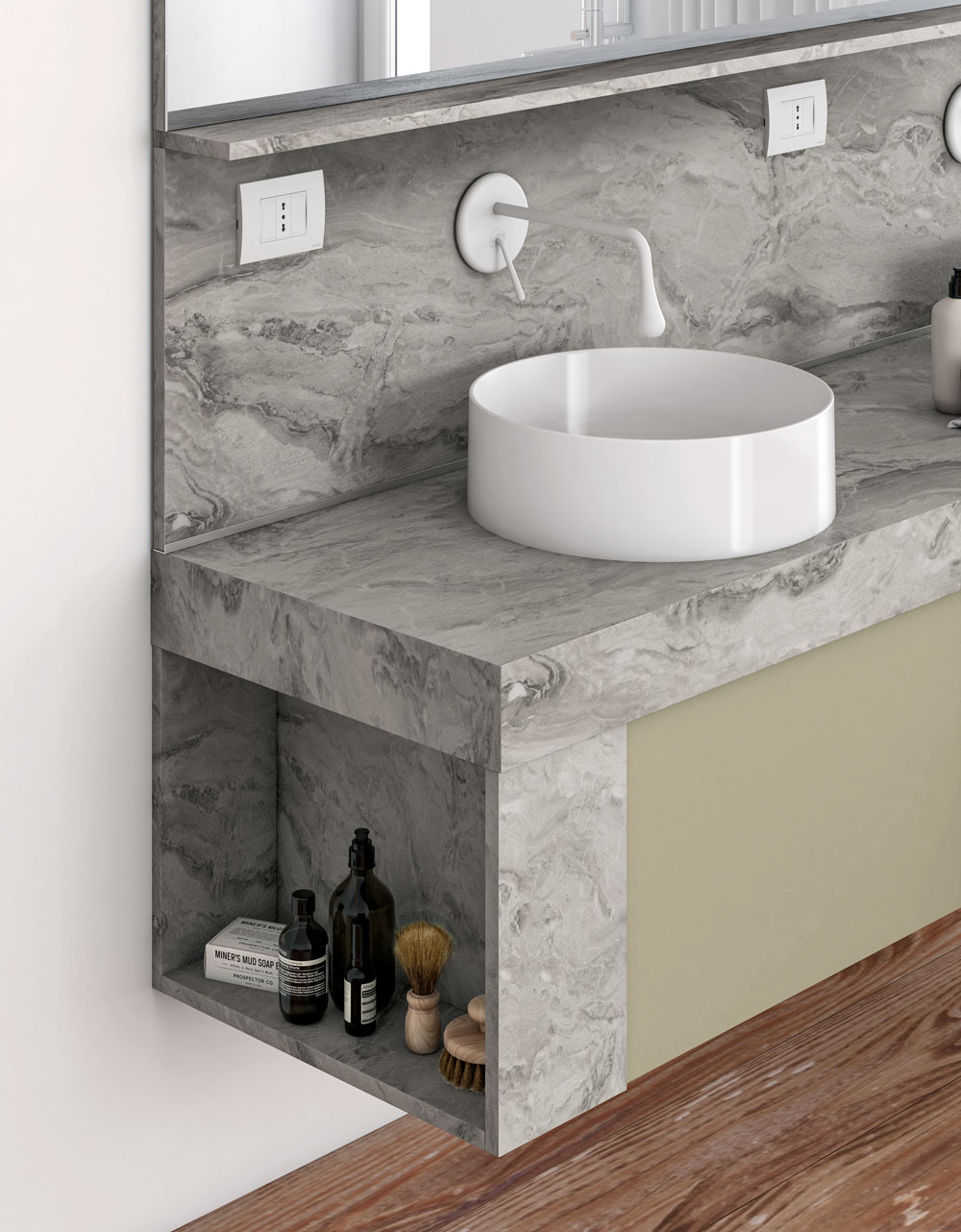 How to clean HPL
HPL surfaces are resistant to household chemical cleaning products and hygienic because they prevent growth of mould spores and bacteria (as required by ISO 846 European Standards).
This bathroom surface material is really easy to clean and even when the laminate is damaged as a result of neglect or a reaction to certain chemical substances, the surface can be repaired.
Before proceeding with repairs, always test a small area of the surface to check the effect. Here are the simple steps to follow:
Remove any surface dirt (for example dust) with a soft, damp cloth;
Wash the surface with diluted detergent, wiping with a cloth using a gentle circular motion;
Rinse with plenty of clean, warm water and dry thoroughly;
Use a soft brush to remove any dirt in tiny cracks.
If the surface has limescale deposits, use the traditional remedy of applying ordinary white vinegar. Leave to work for 5 minutes, then rinse thoroughly and dry carefully.
Besides High Pressure Laminate, other excellent integrated washbasin materials are Fenix® and Laminam® Gres: find out more in our article Materials for bathroom countertops: Three state-of-the-art solutions for a functional and stylish room.