Among the latest design trends, the return of the 80s is imposing, which is being revisited in contemporary terms. The decor of those years reflected the contradictions of the most gritty and eccentric decade of the last century; in other words, it was between tradition and innovation, elegance and excess, extravagance and functionality.
A complex period that is difficult to pinpoint an exact style that characterizes it, even if some distinctive features can be identified: very decisive lines for modern furniture opposed to exaggeratedly romantic forms on the classical side; dark colors such as black and brown or shimmering shades; a heterogeneous mix of metals, wood and transparent materials; shiny finishes for modern furniture and solid walnut for classic.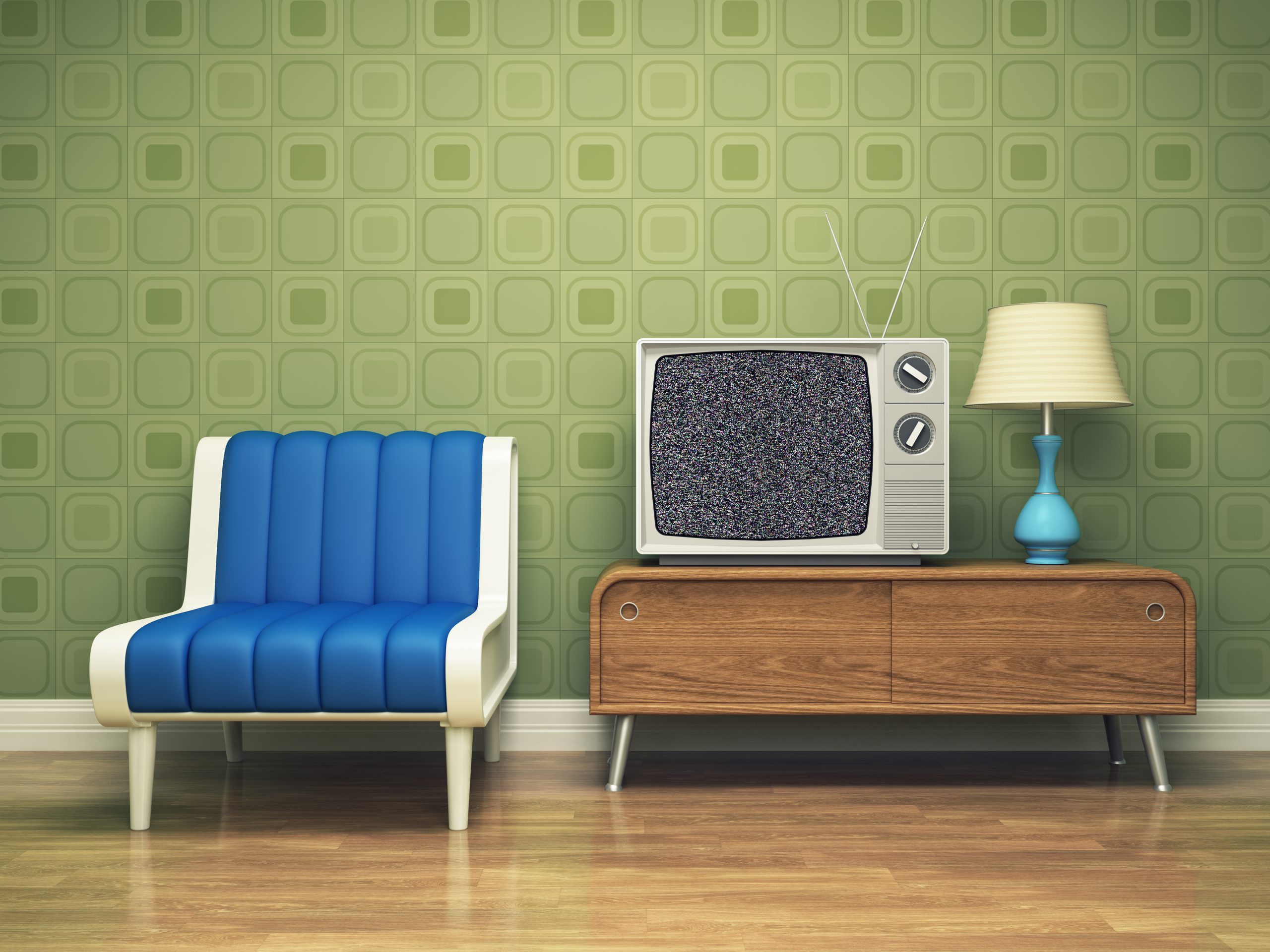 Wallpaper is a must, from classic brocades to geometric motifs, and each room is covered with a different pattern. The living room becomes the main space of the house, with TV at the heart of the room, furnished with quality sofas that denote the social status of the owners.
Even the bathroom conforms to the aesthetic guidelines of this style: reflective surfaces multiply between lacquered furniture, ever larger mirrors, shiny tiles and polished marble.
The vanity becomes the focal point of the room, occupying more space and enriched with side columns and cabinets: the ceramic washbasin, with soft lines and often colored in pink, gray or black tones, is strictly recessed, either in undermount or semi-recessed versions.
In the proposals for the 2017 bath furnishings, 80s references are complemented with innovative materials and contemporary shapes that soften the excessive sides and add freshness and contemporaneity. Current bathroom vanities, with simple lines and storage spaces, come in polished lacquer in neutral tones or in elegant combinations of shiny finishes and natural wood, often in combination with cabinets, shelves and columns.
To furnish a bathroom in line with today's most sophisticated trends, including the return of wallpaper, Mastella offers compositions consisting of suspended consoles, columns and accessories with simple, clean lines, together with an assortment of stylish wallpapers.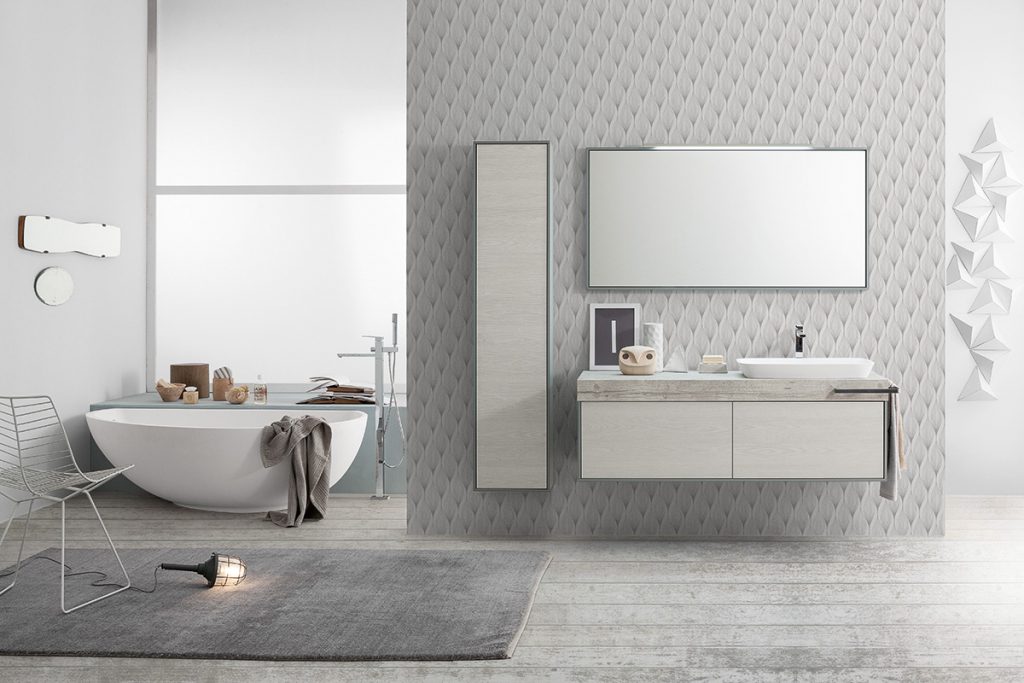 A solution inspired by the most innovative and refined influences of a decade that has changed our way of living, to furnish the bathroom with elegance and a touch of nostalgia.